Ambulance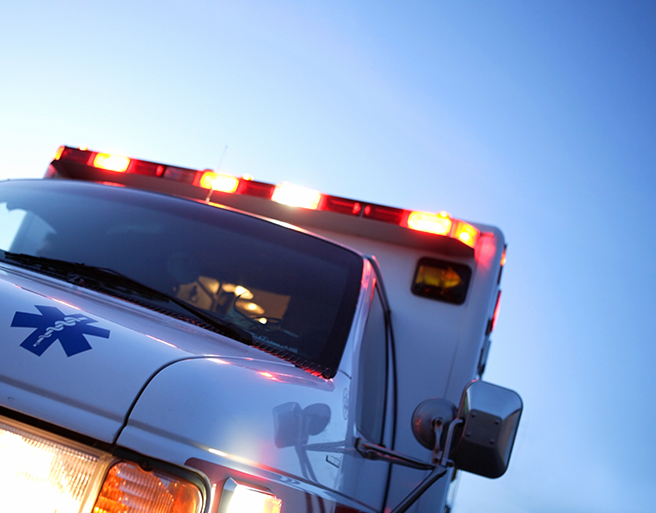 Arrowhead's ambulance program, managed by our commercial transportation experts at Bellingham Underwriters, specializes in for-profit emergency and non-emergency medical ambulance companies* operating Type I, Type II, or Type III ambulances. 
Our unique product creates a stable, long term market that is more sensitive to real variance in risk which enables us to offer competitive pricing. We have the ability to offer a full package in a singe product. 
*Accounts operating exclusively as non-emergency paratransit/wheelchair vans are not eligible.
AL, AZ, AR, CA, CO, CT, DC, DE, GA, ID, IL, IN, IA, KS, LA, ME, MD, MN, MS, MO, MT, NE, NV, NH, NJ, NM, NC, ND, OH, OK, OR, PA, RI, SC, SD, TN, TX, UT, VT, WA, WV, WI, WY
COMMERCIAL AUTOMOBILE
Auto Liability: $1 million CSL
UM/UIM: State specific limits
Med Pay: $10,000
PIP: Statutory
Physical Damage: $175,000/vehicle and $5 million total fleet value
GENERAL LIABILITY
$1 million per occurrence/$3 million annual aggregate
Fire Legal: $500,000
Med Pay: $10,000
Incidental exposure to schools/classrooms including First Aid classes
Medical directors when written as part of a service company
Incidental lessors risk properties
Incidental auto repair services for others
GKLL: $1 million max per location
INLAND MARINE
Miscellaneous medical service equipment including defibrillators, radios, EKG's, respirators, monitors, gurneys and stretchers
Support equipment including ATV's, bariatric lifts, portable boats and powered cots
Tools used for vehicle and equipment maintenance
EXCESS
Follow Form Excess
Options up to $5 million occurrence/annual aggregate over Auto, General Liability, Professional Liability and Employer's Liability (No coverage over Abusive Acts Liability)
MEDICAL MALPRACTICE
Limits up to $1 million per occurrence/$3 million annual aggregate
PROPERTY
Building, Business, Personal Property, and Business Income coverages
Buildings over 20 years old need current updates to wiring, HVAC, plumbing and roof
CYBER LIABILITY AND DATA BREACH RESPONSE
Information Security and Privacy Liability – aggregate limits up to $1MM
Privacy Breach Response Services – limits up to $500K
For-profit emergency and non-emergency medical ambulance companies operating Type I, Type II, Type III ambulances.
First response/paramedics operating as independent contractors and not affiliated with a fire department, hospital, or municipal entity
For profit ambulance companies
Service vehicles associated with commercial operations
Private passenger-type vehicles owned by a corporation, LLC, or partnership and used for business
purposes
Ambulettes or passenger vans used for paratransit if less than 20 percent of total operations
If you are not yet appointed with Bellingham Underwriters and want to gain access to all we have to offer, take a look at our About Us page for details on what we look for in a prospective producer. If this sounds like you, please complete our brief agency application to get started. After you log in, you'll be able to continue the appointment process. It's important to us to develop a solid relationship with our producers, so we look forward to learning more about you!
Submission requirements
Current valued loss runs for prior 4 years valued within 60 days of submission
Current vehicle lists with year, make, VIN, value, passenger capacity and usage
Drivers list to include date of hire and certification and/or safety programs completed (where applicable)
While MVRs are desired at time of quotation, they are not required. However, current dated MVRs will be needed prior to binding; ultimate pricing is dependent on review of actual MVRs.
Inland marine schedule
No longer charging for most midterm driver additions
**Drivers falling outside of acceptable driver guidelines may still be subject to additional premium charges and/or be subject to restrictions up to and including exclusion