Railroad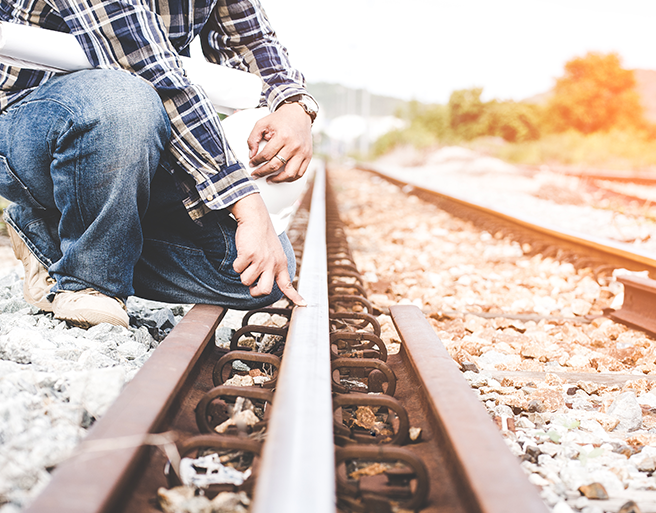 Choose the most complete coverage for railroad service and support industries, with an admitted market, flexible direct bill payment options, experienced loss control and claims services via The Hartford.
Introduced in 1997, this railroad insurance program offers competitive pricing and a broad range of coverage for contractors, manufacturers, and wholesalers in railroad service and support industries.
Why choose Arrowhead?
Comprehensive coverage includes General Liability (required), Commercial Auto, Property, Inland Marine, Railroad Protective Liability and Umbrella
Automatic protection for work within 50 feet of the track
Available in 47 states (excluding AK, HI, LA)
Admitted market
Excellent loss control and claims services via the carrier
Flexible Direct Bill payment options
Growth industry segment
AL, AZ, AR, CA, CO, CT, DE, FL, GA, ID, IL, IN, IA, KS, KY, ME, MD, MA, MI, MN, MS, MO, MT, NE, NV, NH, NJ, NM, NY, NC, ND, OH, OK, OR, PA, RI, SC, SD, TN, TX, UT, VT, VA, WA, WV, WI, WY
GENERAL LIABILITY AND PRODUCT LIABILITY
Automatic protection for work within 50 feet of the track (many carriers have an exclusion)
Automatic coverage for additional insureds and waiver of subrogation when required by written contract
Per-project aggregate also available
PROPERTY
Buildings and signs, business personal property, valuable papers, and accounts receivable
Equipment breakdown and expediting expenses
Property in transit, on business travel and at exhibitions
Pollution cleanup and removal
Consequential loss to stock
COMMERCIAL AUTOMOBILE
Hired and non-owned autos
Hi-rail autos and mobile equipment
Autos rented by your employees on your behalf
And 17 other beneficial coverages at no additional cost
INLAND MARINE Specialized property coverage is available to help protect:
Owned tools and equipment, including those that you lease, rent or borrow
Employees' tools
Customers' property while in your care, custody or control
Raw materials awaiting installation at a job site
RAILROAD PROTECTIVE LIABILITY
Written on a separate policy, this protection provides separate limits of coverage for work conducted on or near railroad tracks or railroad property. Coverage is available when The Hartford is writing the primary general liability.
UMBRELLA
Designed to begin where our primary coverage ends, this extra layer of liability protection can give you added peace of mind. (Coverage will be considered when The Hartford is writing the primary general liability.)
Typical classes
Track construction, maintenance & repair
Tie removal and disposal
Spur line upgrades
Freight forwarding loading/unloading
Railcar cleaning, maintenance & repair
Railcar and part manufacturing
Distributors of railroad related parts, supplies & equipment
For more information please contact, Matt Hetrick
Toll: 800.669.1889 x8459
Submission requirements