Resources
Core Commercial
Committed to the small-to-medium-sized commercial market, Core Commercial delivers innovative risk management products and services.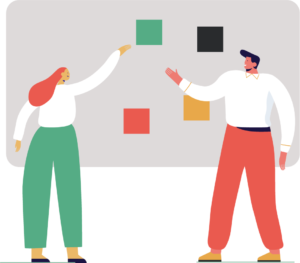 What sets us apart in this marketplace is a deep level of specialization within our chosen markets. A dedicated team of small commercial underwriters who focus on providing flexible solutions. Global capabilities with a local presence. All at competitive prices.
Core Commercial
Newsletter
View monthly issues of The Arrow to learn top selling SIC descriptions, successes, vertical highlights and more updates.
Core Commercial
Help & Training
Core Commercial
Coverage Highlights
Arrowhead Advantage BOP
ISO 2013 BOP + Enhancement Endorsements
Additional Limit and Coverage Endorsements
Industry Vertical Enhancement Endorsements
Cyber
Employment Practices
Workers Compensation
Commercial Auto
Umbrella
Arrowhead Advantage Package
Full Commercial Lines Package Coverage: Property, Inland Marine, Crime, GL, Commercial Auto, Workers' Compensation, Umbrella
Core Commercial
Target Markets
Accounts under $100,000 in annual premium
Very broad range of SIC / Industry Segments
In California, all employers are now required to report an employee who's tested positive for COVID-19. Sedgwick is handling the reporting function for QBE and Arrowhead. Please review the details here.
Underwriter Directory
Customer Service
Billing and Payment Inquiries
Mon. – Fri. 5 am to 5 pm PST
866.401.2111
[email protected]
Technical Support
Password and Online Portal Assistance
Mon. – Fri. 6 am to 5 pm PST
800.669.1889
[email protected]
Marketing Operations
Contracting and Licensing
Mon. – Fri. 6 am to 5 pm PST
800.669.1889
[email protected]
Claims Reporting
Program Carrier
General Casualty Company of Wisconsin
and Regent Insurance Company (Parent Company QBE)
QBE North America
PO BOX 975
Sun Prairie, WI 53590
Claims Service Center
1-844 QBE CLAIMS (1.844.723.2524)
New losses can be emailed to