Resources
Core Commercial
Committed to the small-to-medium-sized commercial market, Core Commercial delivers innovative risk management products and services.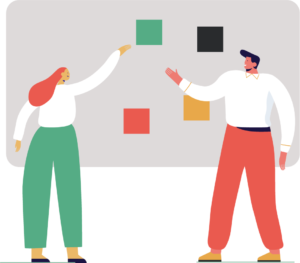 What sets us apart in this marketplace is a deep level of specialization within our chosen markets. A dedicated team of small commercial underwriters who focus on providing flexible solutions. Global capabilities with a local presence. All at competitive prices.
Core Commercial
Newsletter
View monthly issues of The Arrow to learn top selling SIC descriptions, successes, vertical highlights and more updates.
Core Commercial
Help & Training
Core Commercial
Coverage Highlights
Arrowhead Advantage BOP
ISO 2013 BOP + Enhancement Endorsements
Additional Limit and Coverage Endorsements
Industry Vertical Enhancement Endorsements
Cyber
Employment Practices
Workers Compensation
Commercial Auto
Umbrella
Arrowhead Advantage Package
Full Commercial Lines Package Coverage: Property, Inland Marine, Crime, GL, Commercial Auto, Workers' Compensation, Umbrella
Core Commercial
Target Markets
Accounts under $100,000 in annual premium
Very broad range of SIC / Industry Segments
Core Commercial
Loss Control
How to prepare for civil unrest.
Loss control resources available for your customers via Safety Source. Simply have your customers call 888.560.2635 with their policy number. For more information, download this form and provide to your customer.
In California, all employers are now required to report an employee who's tested positive for COVID-19. Sedgwick is handling the reporting function for QBE and Arrowhead. Please review the details here.
Underwriter Directory
Customer Service
Billing and Payment Inquiries
Mon. – Fri. 5 am to 5 pm PST
866.401.2111
[email protected]
Technical Support
Password and Online Portal Assistance
Mon. – Fri. 6 am to 5 pm PST
800.669.1889
[email protected]
Marketing Operations
Contracting and Licensing
Mon. – Fri. 6 am to 5 pm PST
800.669.1889
[email protected]
Claims Reporting
Program Carrier
General Casualty Company of Wisconsin
and Regent Insurance Company (Parent Company QBE)
QBE North America
PO BOX 975
Sun Prairie, WI 53590
Claims Service Center
1-844 QBE CLAIMS (1.844.723.2524)
New losses can be emailed to